There are many benefits when it comes to UK manufacturing. Having greater control over the quality of products, benefits to the environment, easier communication and lower costs, we are proud to manufacture several of our products at our Halifax and Bolton warehouses.
Reducing our carbon footprint as less products need transporting from overseas, we ensure every product that is manufactured at our British sites undergoes strict quality control checks so that we deliver exceptional quality every time.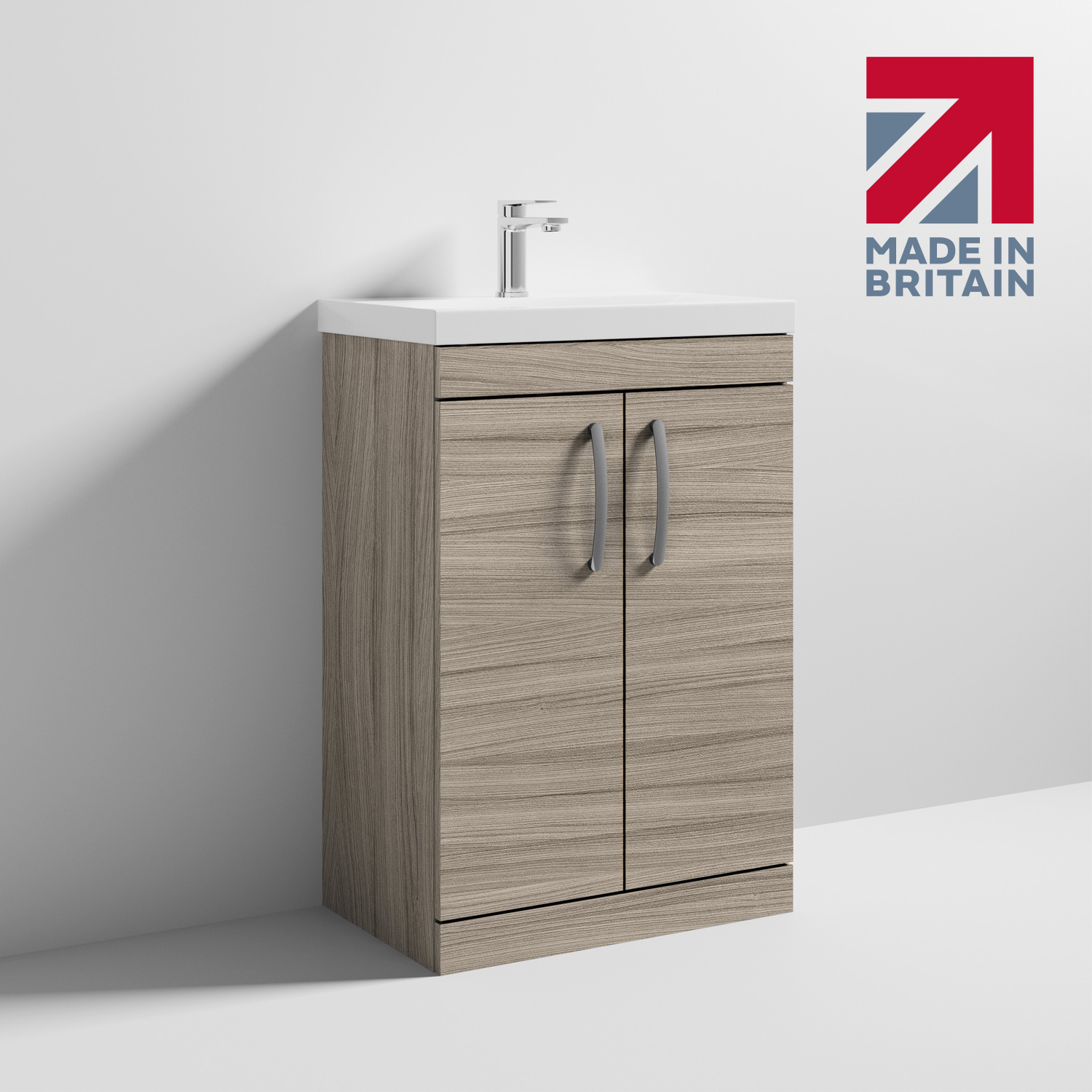 The Made in Britain Campaign
The Made in Britain campaign supports and promotes British manufacturing. You will see that the many of our products are proudly branded with their logo, enabling buyers and consumers to identify our British made products. Just some of our products that are part of the Made in Britain scheme include our shower trays and Athena furniture.
Ensuring every one of our products is finished to the highest standard across both our Halifax and Bolton sites, the production of our items is overseen by fifty of our skilled on-site staff.
Always looking to further our growth, in 2013 we expanded our manufacturing capabilities in Halifax and began producing bathroom furniture for nuie, with modular, fitted and combination furniture options available.
Although manufacturing our furniture ranges contributes to a large percentage of our outputs from our British sites, at our Halifax warehouse we also manufacture a huge number of shower trays every month. Allowing our production to steadily grow, we are now one of the UK's largest shower tray manufacturers – something that we are very proud of!
Source: https://www.nuiebathrooms.com/blog/nuie-bathrooms-made-in-britain/